They "Get it" !!

When you need a tech support company, Affinity Tech Solutions sets the bar very high!  They always make me feel like they have time to answer my questions and address our company needs.  Their recommendations are always spot-on, as they understand what we need and don't need.  They are always working to better their own business in addition to ours. Their growing knowledge base helps them advise and guide customers to understand and address our priorities and requirements.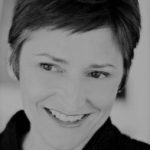 Wendy Cordone
Assistant
Hammond Law Center
Amazing response time and Security

As an accounting firm we need lots of extra security, and with Affinity Tech Solutions, we have it.  They have amazing response time and security solutions.  I am trusting my business of over 30 years with Affinity Tech Solutions!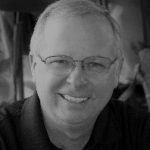 Lonnie Young
President
Young & Company CPAs
Our Data is Safe and Up to Date

Since contracting IT service to Affinity Tech Solutions, we know that we have a service we can rely on and we know our data and information is safe and up to date.  Any time we have a question or concern, Affinity Tech Solutions responds quickly and is always able to resolve any issues we have in a timely manner.  Our company is in good hands and can depend on Affinity Tech Solutions for any technical needs.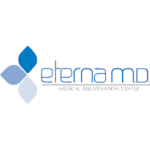 Paola Mercado
Office Manager
Eterna M.D.
They Take Each Concern with Care and Promptness

Affinity Tech Solutions recovered our server when another IT firm could not.  We now trust in the fact that ALL our records are saved and backed up properly.  Affinity Tech Solutions takes each concern with care and promptness.  They communicate in a manner that we understand and learn from.
Amber DiSalvatore
Front Desk Manager
Park Avenue Animal Hospital
Goes Above and Beyond 100%

Affinity Tech gives personal service with a great amount of knowledge.  I appreciate that I can call for support, talk to a real person, and that person can resolve the issue in a timely manner.  We have had the rest, now we have the best!  Affinity Tech Solutions goes above and beyond 100% and we are very happy with our service.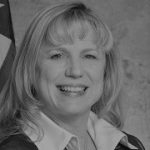 Mary Johnson
Manager
Grand Rental Station
Responsive, Down to Earth, and Hardworking

Affinity Tech Solutions is professional at all times.  They immediately came onsite when our systems crashed and have consistently provided quality customer service.  They follow through with updates on jobs via email or phone calls.  They are smart, responsive, down to earth and hardworking!
Vicki Paul
Managing Director
Striking Effects Promotions
A Trustworthy and Knowledgeable IT Company

Affinity Tech Solutions is not only knowledgeable and trustworthy with their recommendations of what we need, but also, they show up when they say they are going to.  These are the two most important aspects to any business relationship, especially with IT service.  A trusting relationship with a good IT services company is necessary to keep up with, and compete in, the everchanging market of today's business world. I highly recommend Affinity Tech Solutions.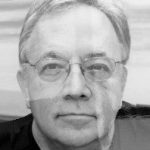 Tony DiSalvatore Sr.
President
Creative Signs, Inc.
They Support Our Business Growth

Affinity Tech Solutions is a knowledgeable and talented group who understand how to support our business growth.  They are always available within a short period to help at any time.  It is almost as if we have our own In-House IT Department.  You can't go wrong with Affinity because they provide what others only talk about.

Roger Dollar
President
Trademark Press Solutions, Inc.
Worry Free IT

The single biggest benefit to using Affinity Tech Solutions for our Medical Group is
worry free IT.  I know when a problem is reported, a tech has received the ticket and will work on it asap. They reach out with questions if needed and send updates as required.

I really appreciate the communications compared with other IT firms we have worked with in the past. I always know the status of a ticket when it is in process.

Jeremy is very responsive and takes on any issue or problem you have.  Affinity inherited a huge project when he took over IT for our Medical Group. He spent many hours to clean up our mess from our previous IT person and it has been a great outcome!

Call Jeremy at Affinity Tech Solutions. You will be glad you did!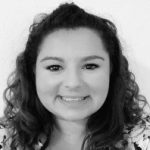 Toni Cannatella
Operations Manager
Aegis Medical Group
They make our jobs easier

I absolutely trust Jeremy and his staff at Affinity tech solutions. They always fix our issues quick, whether on the phone or in person. Affinity Tech Solutions does not waste time, they get to the point right away to correct any problem. I feel that other techs we've worked with in the past weren't as knowledgeable about the issues and I had to help them figure out the problem. Now I don't feel like I am the IT person anymore. I can call, text, or email and I get immediate response. I can tell they really care that our technology issues are addressed and taken care of promptly. I also like that Jeremy always is creative and has cutting edge knowledge and innovative ideas that can make our jobs easier. I am very happy with the service of Affinity Tech Solutions.

Kylie Tolar
President
SunGate Insurance Agency